Today we get the weapons to allow our Gungan soldier to fight! (
Kaadu
not included.) Hopefully, we'll soon have someone for him to fight against.
The battle station includes a personal energy shield, an electropole, and an energy catapult:
The personal energy shield has always appealed to me. It's a nice shape, it's a cool material (energy!), and it's a pretty purple. What's not to like?
The gungans riding the
kaadus
are carrying electropoles:
And it seems that no matter how advanced the weaponry becomes, everyone still loves a good (energy) catapult: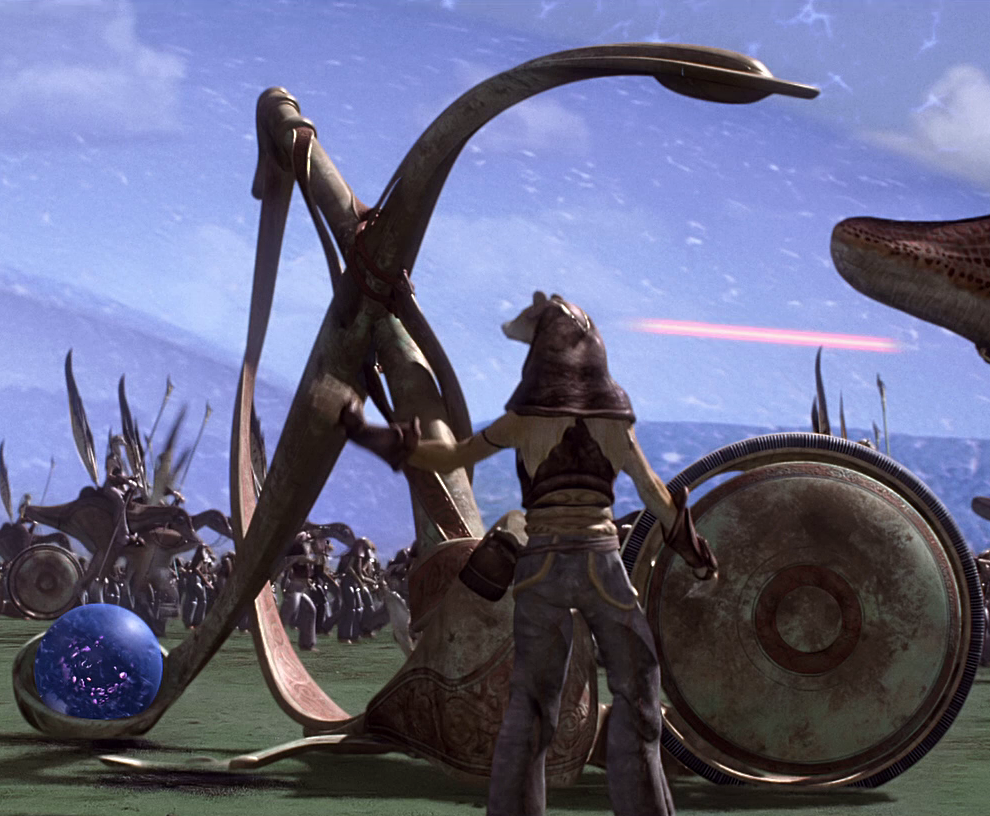 As usual, don't hit your brother in the eye with the energy ball:
See Wookieepedia for more information about the electropole, the personal energy shield, and the energy catapult.
Lego parts information for this build may be found at Bricklink.