No, it's not Jar-Jar, it's just a member of the Gungan militia: he's a Gungan soldier, also known as a militiagung (and I
didn't make up
that word).
Lego Star Wars Gungan soldier:
Star Wars Episode I Gungan Soldier: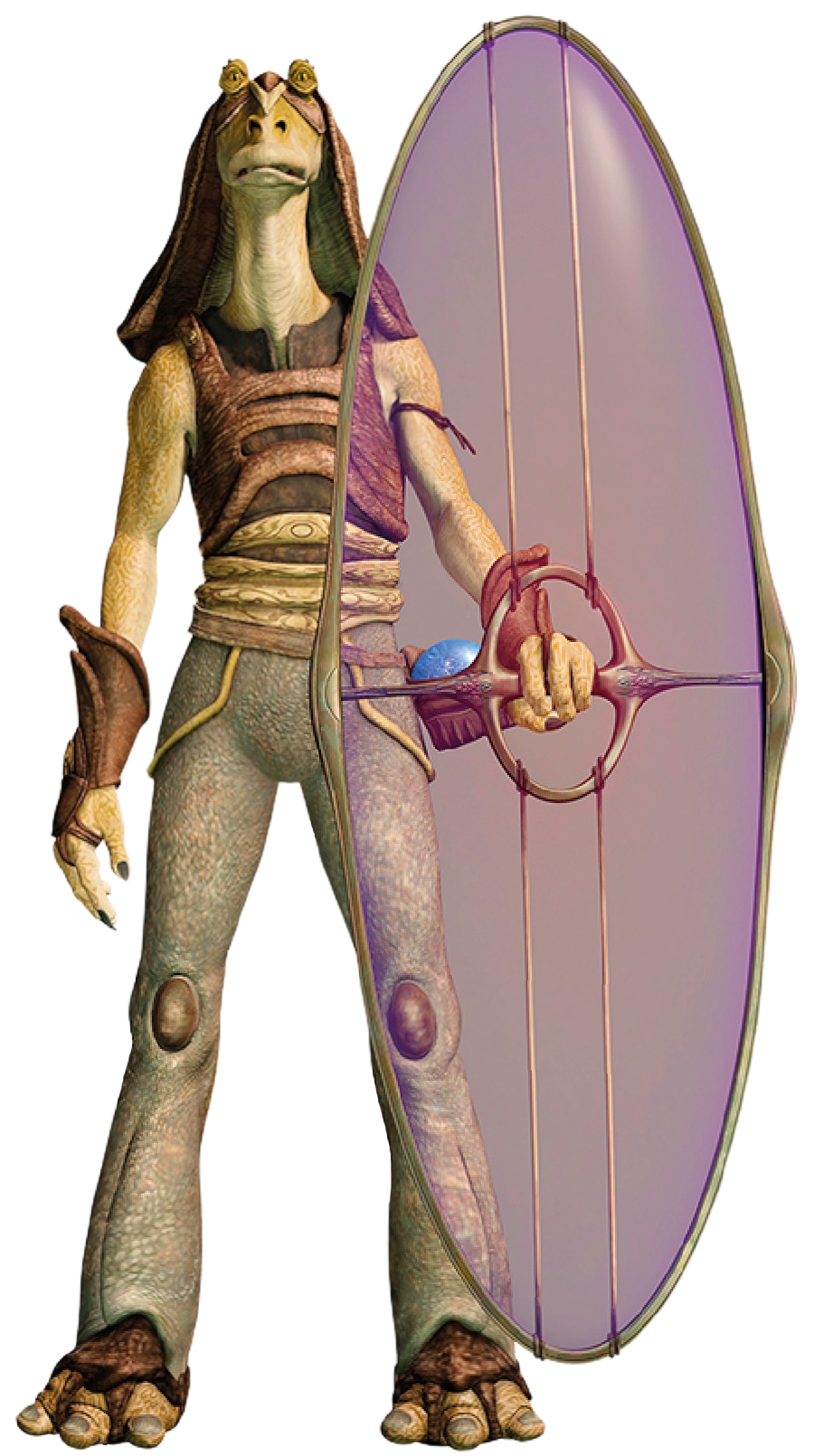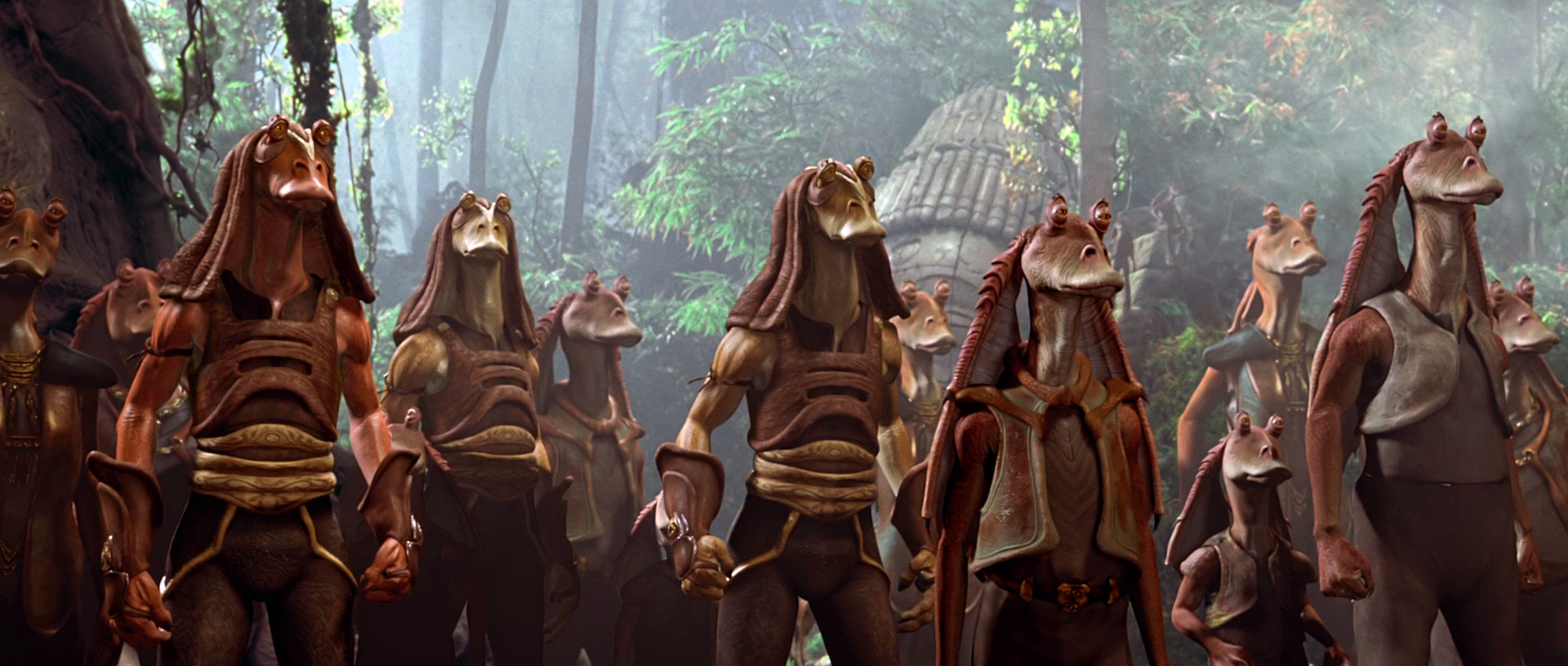 I don't really have much to say about this guy, but he's my first Gungan minifig, so that's exciting. Only a few hundred more and I'll have my own militia!
More information about the militiagung can be found at Wookieepedia.
Lego parts information for this build may be found at Bricklink.