The Armored Assault Tank (AAT), or Battle Tank, employs five laser guns and six "energy shell" launchers. Our little model appears to only have one laser gun, but I guess that's better than none, right?
An interesting tidbit from my book,
Star Wars: Complete Cross-Sections
:
The AAT's energy shells cannot be replenished by the droid crew onboard. Instead, the shells are reloaded when the tank returns to a landing ship or battleship, where mechanical facilities take the entire inside of the "foot" off the tank from below. A loaded replacement is then installed in its place.
Who knew?
Lego Armored Assault Tank:
Episode I Armored Assault Tank: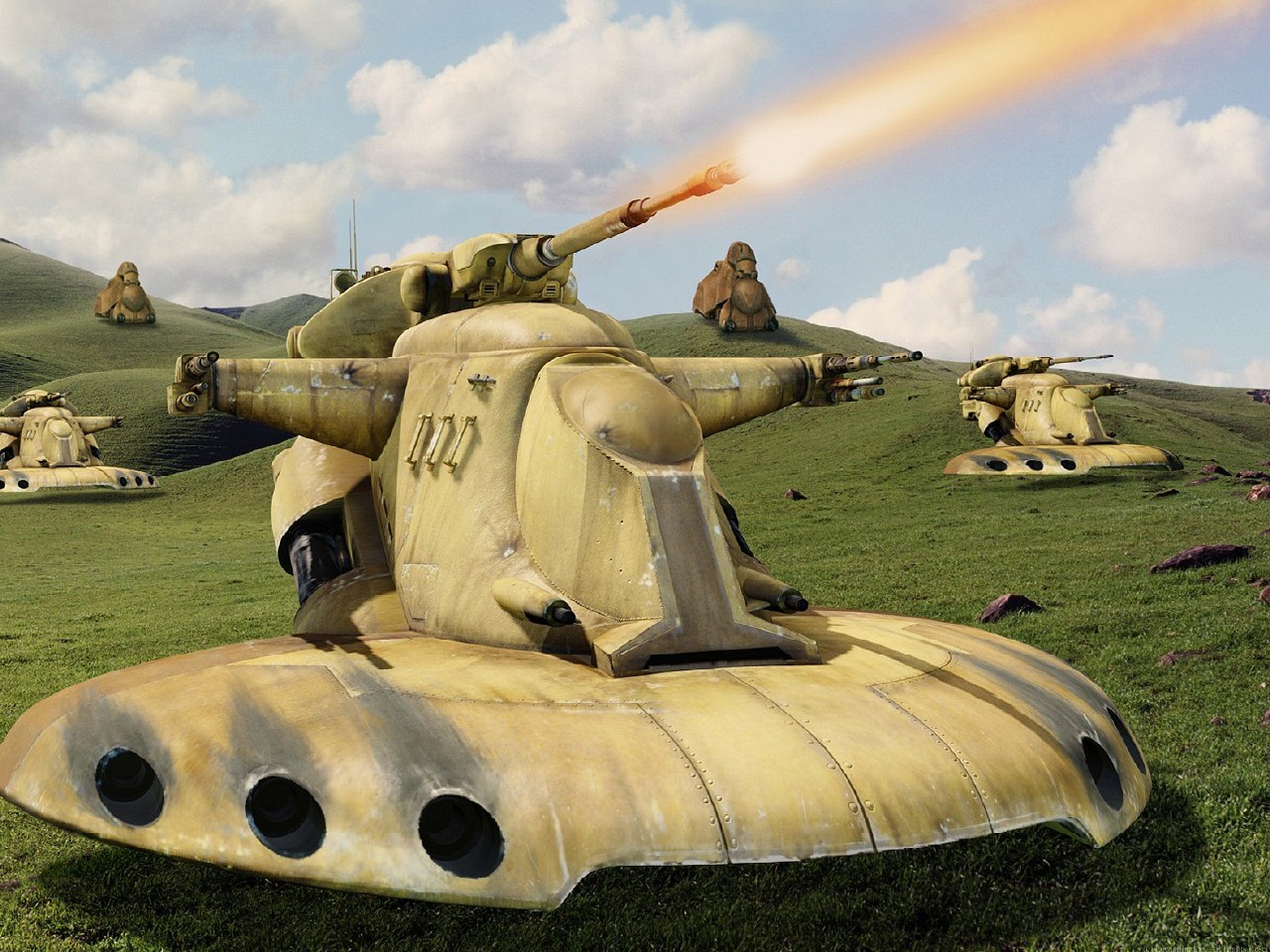 See Wookieepedia for more information about the Armored Assault Tank.
See Bricklink for parts information for today's build.